l u • c i e e is a woman led sustainable fashion and lifestyle brand.
Since 2019 we design and produce eco-conscious styles carefully crafted from natural materials with a focus on purposeful and clean design, subtle texture and minimal detailing. All confirming femininity, timelessness and minimalism as an integral part of the l u • c i e e framework.
The defining pillar of l u • c i e e is to encourage thoughtful and conscious consumption, shifting the paradigm of Fast Fashion towards one of fashion as a force for good. 
At l u • c i e e, we take a more responsible approach from the traditional made-to-stock system. We carry low stocks of inventory, enough to fulfill immediate customers' purchases. This allows for waste reduction, emphasising social and environmental values. Equally important is our commitment to uphold heritage craftsmenship and provide a fair and non-negotiated source of income to the gifted artisan partners we work with, allocate percentage of our profits to young people in Bali in partnership with local NGO's and offset our carbon footprint by planting trees in Indonesian Borneo.
To read more about our collective impact, please visit 'Our Commitment' page.
We are beyond grateful to you for supporting our mission with your purchase and thus making a powerful statement in our collective future and the well-being of our planet.
Thank you!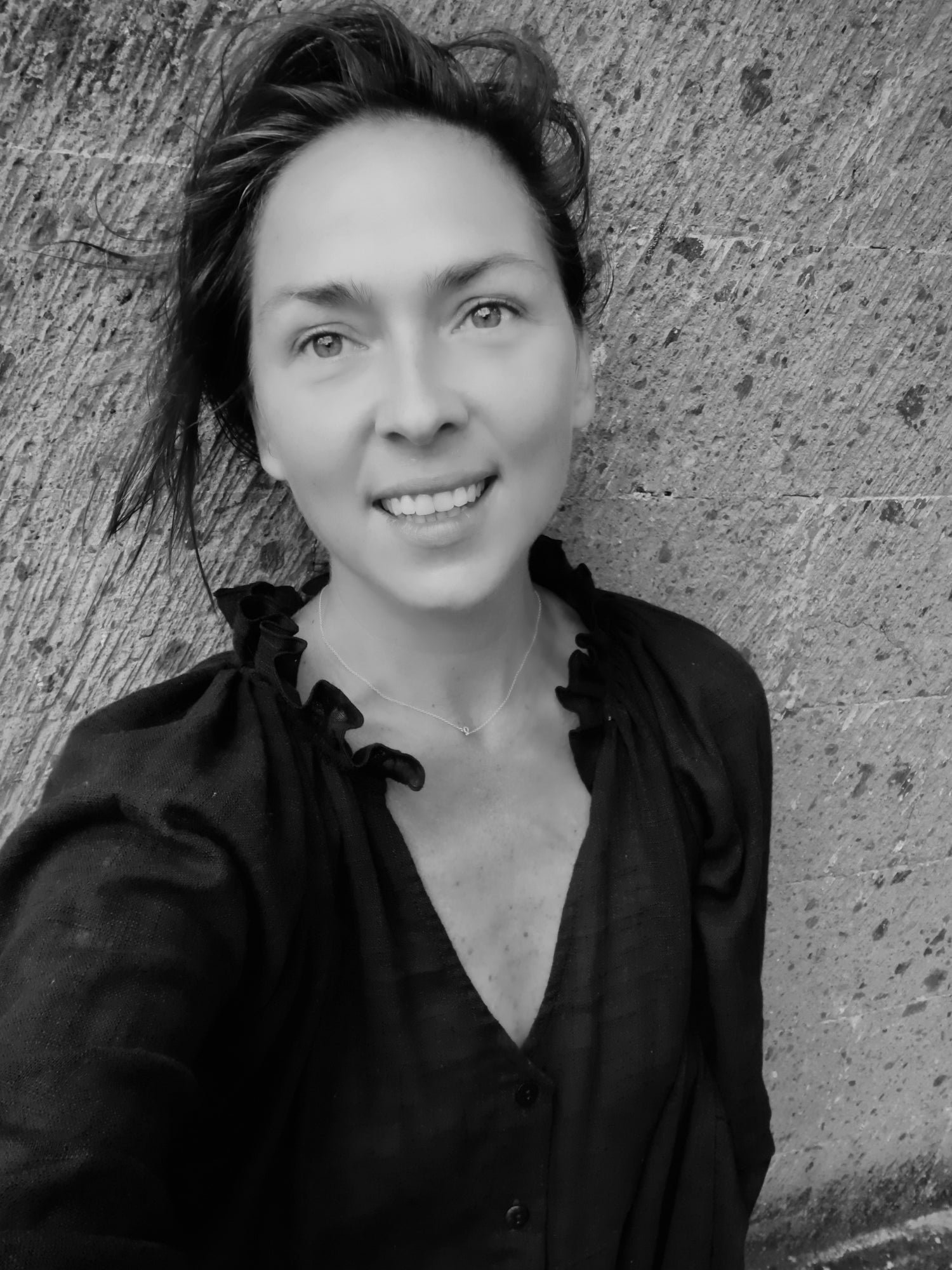 Hi, my name is Lucie, and I am the mother of  l u • c i e e.
 I am not a designer by trade and my path to launching my business has been somewhat extraordinary. I grew up in a communist country, where I didn't see excess or choice, perish the thought, seek the latest fashion. As a teenager, I resolved to design my own timeless classics or up-cycled my mother's wardrobe. Fast forward many years and a decade long and fulfilling corporate career in the philanthropic sector in Europe and Asia, I chose to return to a simple life and moved to Bali.
I have no ambition to make a mark in the world of fashion beyond the fact that 'I care'.
I care to be connected to nature.
I care for most of things to be minimal yet rich.
I care to provide fair livelihood opportunity to the women and men I work with on this island, and away.
I care to build strong human connections, partnerships and join in collaborative efforts with like-minded businesses.
I care to inspire other women to make meaningful purchases.
I care to play my role in shifting the paradigm of fast fashion towards a conscious consumption.
Occasionally, I care to dip my feet in sand and hug the Earth with my toes.

The philosophy of timeless minimalism and burning desire to create positive impact through fashion is now at the very heart of l u • c i e e.
As someone wise once said: Your life is the sum of all your experiences.